Latest news
Polish Interest in Animal Ethics
25th January 2011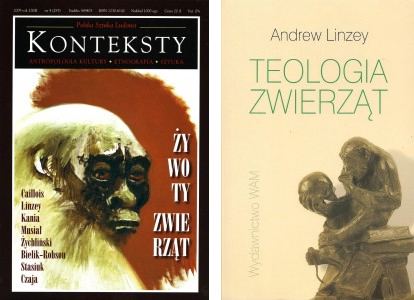 There are two indications of an emerging Polish interest in the field of animal ethics.
The first is an issue of the influential journal Konteksty devoted to questions about animals in culture, philosophy, and theology. The issue comprises 21 articles by Polish scholars, such as Agata Bielik-Robson, Arkadiusz Żychliński, and Darjusz Czaja, and also by some English scholars, including Paul Badham, Brian Klug, and Andrew Linzey.
The articles are reproduced online in Polish here, and in English here.
The second is the publication of the Director Andrew Linzey's Animal Theology into Polish by the publisher Wydawnictwo Wam of Cracow. This is the first work of theology on animals to appear in Poland.
More information is available here.