Latest news
Launch of Pioneering Book Series on Animal Ethics
1st February 2011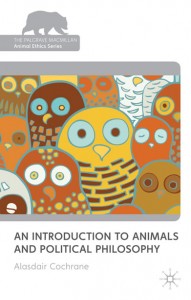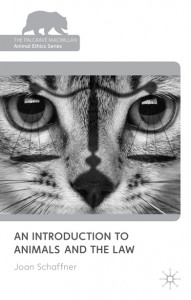 The publisher Palgrave Macmillan in partnership with the Oxford Centre for Animal Ethics is delighted to announce the publication of the first two books in its pioneering new book series on animal ethics: An Introduction to Animals and Political Theory by Alasdair Cochrane and An Introduction to Animals and the Law by Joan Schaffner.
The Palgrave Macmillan book series is jointly edited by the internationally known theologian the Reverend Professor Andrew Linzey, Director of the Oxford Centre for Animal Ethics, and Professor Priscilla Cohn, Emeritus Professor in Philosophy at Penn State University and Associate Director of the Centre. The book series aims to publish ground breaking work written by new and established academics from a wide range of disciplines including anthropology, ethics, history, law, literature, linguistics, political theory, religion and science. The series will provide a range of key introductory and advanced texts that map out ethical positions on animals.
Commenting on the publication of the first two books of the series, Professor Linzey notes, "Interest in the ethics of our treatment of animals has increased markedly over the last 40 years.  This innovative new series will explore the challenges that Animal Ethics poses, both conceptually and practically, to traditional understanding of human- animal relations."
Cochrane's An Introduction to Animals and Political Theory (ISBN 9780230239265) is structured around the five most important schools within contemporary political theory: liberalism, utilitarianism, communitarianism, Marxism, and feminism.  This is the first introductory level text to offer an accessible overview on the status of animals in contemporary political theory.  Alasdair Cochrane is Lecturer in Human Rights at the London School of Economics and Political Science.  He has published on animal ethics, bioethics, human rights and environmental ethics in journals such as Political Studies, Utilitas, Bioethics and Res Publica. Robert Garner, University of Leicester, UK, says of this book: "A must-read for anyone interested in the ethical debate about how we ought to treat animals."
Joan Schaffner's exploration of the newly emerging, diverse, and controversial area of animal law, An Introduction to Animals and the Law (ISBN 9780230235649), presents a basic survey of the laws designed to protect animals, analysing and critiquing them, and proposing a future where the legal regime properly recognizes and protects the inherent worth of all animals.  Joan Schaffner is an Associate Professor of Law at the George Washington University Law School and Directs the George Washington Animal Law Programme. Kathy Hessler of Lewis and Clark Law School, USA, says of Schaffner's work: "A well-written and wide ranging addition to the growing animal law canon."
Both books are now available in paperback priced at £19.99 each.
A further three books in the series are to be issued in hardback in June 2011: Andrew Knight's Animal Experiments, Claire Molloy's Popular Media and Animals, and Nicola Hoggard Creegan's Animal Suffering and the Problem of Evil. To date a total of fifteen books have been commissioned as part of the Palgrave Macmillan Animal Ethics Series.