Latest news
Six of Fifteen Books Published in Animal Ethics Series
6th December 2011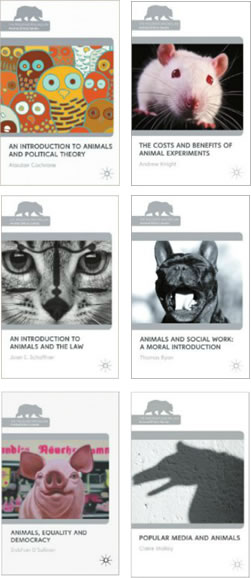 The Palgrave Macmillan book series on animals ethics, published in partnership with the Centre, is making great strides with six of the fifteen commissioned books already published.
Shortly to be released are four further volumes: Animals and Public Health by Aysha Akhtar, Animals and Sociology by Kay Peggs, The Politics of Animal Experimentation by Daniel Louis Lyons, and Power, Knowledge, Animals by Lisa Johnson.
Palgrave Macmillan has issued a leaflet giving full details of the series and how to order books. It can be downloaded here.