Latest news
Fellow Writes Blog for Huffington Post
4th February 2013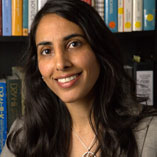 Centre Fellow Dr Aysha Akhtar has become a regular blogger for the influential Huffington Post.
Dr Akhtar's first blog is titled "Why our health depends upon treating animals better", see here.
She is also the author of Animals and Public Health published by Palgrave Macmillan in partnership with the Centre, see here.
For more information about Dr Akhtar's work, see her website here.