Latest news
Why Animal Suffering Matters Now Online
20th May 2014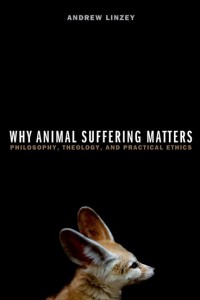 Centre Director Professor Andrew Linzey's acclaimed book is now available online.
Originally published in 2009, and now available as a paperback and as an ebook, Why Animal Suffering Matters has now joined the prestigious ranks of books published by OSO (Oxford Scholarship Online).  This means that it is now available to millions of readers for a modest charge.
"I am delighted that the book will have yet a wider readership", commented Professor Linzey, "and I hope it helps encourage further discussion about the moral status of animals".
Information about the online version, and a digest of each of the chapters, is available here.