Latest news
Retrospective: Annual Oxford Animal Ethics Summer School 2022
4th November 2022
Dear Friends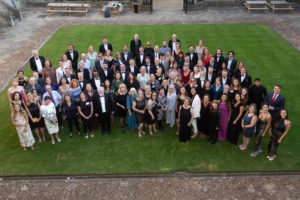 We want to say a big thank you to everyone who supported the 2022 Oxford Summer School.
To our generous sponsors: the Brooks Institute for Animal Rights Law and Policy, the Kirkpatrick Foundation, Compassion in World Farming, and Susan and Dan Boggio – a huge thank you. The Summer School would not have been possible without you.
To the impressive academic presenters: we received a great deal of enthusiastic feedback on the quality and variety of your contributions.
To the ambassadors as well as the participants: thank you for creating such a wonderful, friendly atmosphere.
And, not least of all, to Merton College, Oxford, for their hospitality, kindness, and splendid surroundings. We are delighted to be returning next year.
Many people have asked about photographs taken at the Summer School. I'm pleased to report that they are now available on the Summer School Gallery section of the Centre's website here.
Also, there is a short film of the Summer School, now available on YouTube, Vimeo, and the Centre's website. Please consider subscribing to our YouTube channel to see the other Centre films.
We shall shortly be sending out the Call for Papers for next year's Summer School.
Thank you once again for making the 2022 event such a success.
Every good wish
Clair
Director of the Oxford Animal Ethics Summer School